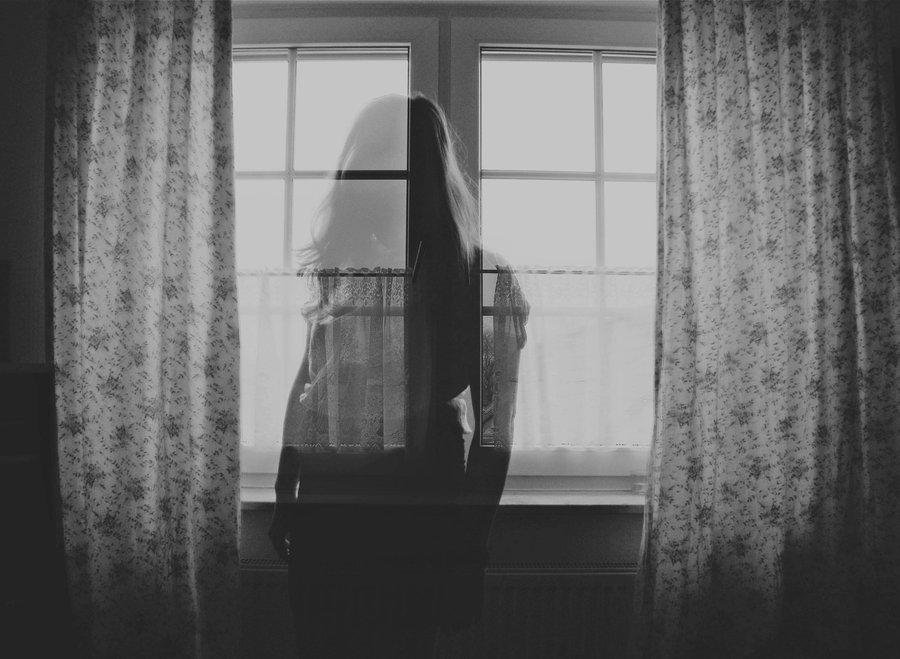 Kimball Jenkins with The 555 8-29-19
***LIMITED TICKETS AVAILABLE***
 Kimball Jenkins Estate, Concord NH with The 555 AUGUST 29 5:55pm-11:44pm 
The 555; Para-Psychic Events"Seeing IS Believing"Team lead Para-Psychics as tour guides, lead investigators & Psychics/ Paranormalists.Experience the Intrigue of Paranormal Investigating at a historic location.
This event features TEAM STURS & Brandie Wells
To SEE more events in and around New England, See Brandie Wells Compassionate Clairvoyant & 555paranormal.com
Itinerary:Full Ticket Includes:
5:55pm Property Walk through 
6pm Exclusive Spirit Circle Gallery with Brandie Wells, Compassionate Clairvoyant(only45m)
6:45pm Pizza & Salad 
7:15-8:15 Intros & Tool overview
8:30pm – 12am Investigation
An excerpt from BrandieWells.com : "Spirit Circle; Open Forum Messages from your Spirit guides, angels, animal totems, medical intuition and past loved ones. This Spiritual Communication features love and respect as messages are revealed. There is no doubt of the gifts of the medium present. Brandie has a distinctive style and message delivery. Her clients proudly endorse her work, witnessing amazing (time after time) validation and confirmation. You will have no regrets … be certain.What to expect: Brandie is a clairvoyant and works in many realms with many abilities. She tunes in prior to the spirit circle and receives message from past loved ones, spirit guides, angels and more in her automatic writing. The circle will gather, everyone will be grounded, cleared and brought to a sacred space.After half hour of what "naturally comes in". Then, half hour of "calling out" where guests have an opportunity to state a name or ask for psychic messaging to light the way of the now moving into the future. *No Refunds *Must Be 18 to attend *Must sign waivers for filming **BY PURCHASING TICKETS, YOU ARE AGREEING TO BE FILMED AND FOOTAGE TO BE PUBLISHED THE KIMBALL JENKINS ESTATE The 555 was featured in an article about Kimball Jenkins Estate- A Historic Home for the Arts. Email: Arts@kimballjenkins.com North Main StreetConcord, NH 03301
The History: John Kimball settled this property ten years before the American Revolution. For the next six generations the Kimballs built a series of homes and outbuildings as the family prospered. The oldest remaining structure, now known as the "Yellow House", was built by John's son, Samuel to serve as his home and law offices. In 1875 John Kimball's grandson, Samuel Sparhawk Kimball, moved the original family house to make way for the construction of a more stylish home. Built between 1877 and 1882 the dwelling was designed by the firm of Cutting & Holrnan of Worcester, MA. (Amos Cutting of this firm designed the New Hampshire State Library building in 1893). This magnificent brick and granite house is referred to by locals as "The Mansion." Featuring ornate woodwork, marble fireplaces and frescoed ceilings this home is an outstanding example of Victorian architecture, and is considered by many to be the heart of the Kimball-Jenkins Estate. Over the next forty years the adorned the property with extensive formal gardens and enlarged the mansion. In 1929, Louise Kimball married Walter Jenkins and his name became forever associated with the estate. On December 3, 1930 Walter and Louise became parents when Carolyn Jenkins was born at Cambridge Hospital in Cambridge, Mass. There is a considerable amount of information available about baby Carolyn. She weighed 8 pounds, 3 ounces at birth, and measured 23 inches in length. For years her mother kept a diary recording Carolyn's weight, first tooth, and joys of her childhood. Carolyn started school at the Scully School on Vernon Street in Concord on January 27, 1936. She graduated from the 6th grade and then attended Concord public schools until leaving to attend Abbot Academy in Andover, MA. She graduated Cum Laude from Abbot in 1948. Carolyn earned her B.A. degree at Wellesley in 1952, majoring in English. She went on to earn her M.F.A. in Theater Directing at the Carnegie Institute of Technology in Pittsburgh, PA. Also to her credits were studies at Columbia University where, during the summer of 1951, she studied playwriting and short story writing and training in the American Theatre Wing in New York City in 1954 and 1955. It was here she studied directing styles with Lee Strasberg, and also chose to direct opera for a class study (The Old Maid and The Thief, by Menotti.) She also took private lessons in acting techniques and voice lessons. Carolyn's love of the performing arts led to many years of involvement with the theater at all levels and in numerous capacities. She participated in Broadway and off- Broadway productions, summer stock plays, university theater, community theater, even venturing into opera and radio. Her talents allowed her to explore all aspects ofthe performing arts including stints as an actress, director, producer, costume designer and property mistress. During her career she had the wonderful experience of working with such theater notables as Joanne Woodward, Charles Nelson Reilly, Gerry Stiller, and George Peppard, also Jack and David Carradine, Burt Reynolds, Robert Benchley Jr., Angela Lansbury and Julie Andrews to name a few. After many years away, upon the death of her mother, Carolyn returned to Concord to live with, and attend to her elderly father. Here she immersed herself with the Community Players for whom she directed five plays. She also served on the Theater Advisory Board of New Hampshire Commission on the Arts, the Advisory Board of the American Stage Festival and the Board of the Community Players. She was directing her sixth production with the Community Players when she passed away on April 28, 1981. Carolyn was the last heir of the Kimball-Jenkins line. As a gift to the people of Concord she left in trust the Kimball-Jenkins Estate with directions that it be used for cultural and educational purposes, including the "encouragement of art." It is from Carolyn's magnanimous gift of the Estate that the highly acclaimed "School of Art" at Kimball-Jenkins was born. The School of Art serves the visual arts education needs of more than 1,300 students every year. The School of Art also sponsors an Art Camp each year for the younger people in our community. Event Hosted By: Brandie Wells, Compassionate ClairvoyantOwner of Keene Intuition , Psychic Parties of New England & The 555 Para-Psychic InvestiagtionsCONTACT: 603-313-1895 by texting or BRANDIEMEDIUM@GMAIL.COM Brandie Wells: Clairvoyant, Psychic Medium, Animal Communicator, Angel Reader & Healer, Palmistry Teacher, Fairyologist, Paranormal and Cold Case Investigator & Event/Party Planner. She is also the Co-host of Soul Central on Ask1Air Psychic International Radio Network. Listen livestream or archive. Soul Central is a show to introduce spiritualist from around the world; exposing their talents and abilities. Tuesdays, 9:30pm est. Link to Soul Central Brandie has a beautiful gift of healing the past and revealing the future through spirit guides, angels, past loved ones and intuitive automatic writing. "I have been clairvoyant since childhood. I am telepathic, audio clairvoyant and sensitive while I receive messages and images from spirit. Through various skills of divination, I share my compassion and love of humanity. I enjoy making the connection between the human form and the other side.My divine guides lead the way in connecting me to those I engage and share energy with during a reading.I offer psychic mediumship. As I tune into your spirit guides I translate their messages of the highest good. Many messages flow and on occasion mediumship occurs as your loved ones present themselves".