Spook-Easy
What we do is gather everyone in a common area and eat a meal together. Next, we do an entire grounding clearing and opening meditation with drums and singing bowls. Then, I teach the whole group how to connect to spirit through different exercises. It's very interactive. Then, we investigate by splitting into groups with dowsing and equipment. At the end of the night we come together and bring together our evidence and converse. At the end, we do a house blessing and bring the house and your family to peace with a smudging. We start in one room and then branch out through the house to investigate. We promise you, all people who attend are truly invested in learning and a very respectful. These are genuine people who really just want to learn how to connect and help. It always ends up being an amazing group of individuals.
We do the house blessing with smudging after because we are connecting with spirit and opening up energy. It's a way to close that for you as we bring some healing.
EVENT: October 5, 2019, 6pm-11:59pm
*Limited to 12 guests
This unique gathering is intended to not only assist a family seeking answers, but provide a learning environment. The family is hosting Pizza with desserts and snacks later in the evening.
***THIS HOME WAS JUST FILMED with a major television network**
* LOCATED IN WORCESTER COUNTY, MA

We will start at 6pm with conversation and good food. We will follow with a circle gathering of activities to expand our psychic abilities lead by Brandie Wells, Compassionate Clairvoyant. Then, we will go over paranormal equipment and collaborate on investigating the location.

Our intention is to understand the current issues being experienced in the home. We will work in the highest good to capture evidence, connect to the spirits within and bring the space to peace for the family.

The location is undisclosed, but will be revealed after all guests have purchased tickets.

Proceeds benefit the renovations of this historic location. 60 minutes from Keene, NH.

Limited to 12 guests. $65.00
Haunts & History of Keene Walking Tours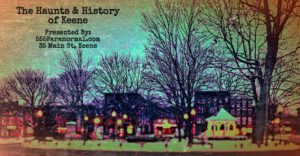 Keene Haunted History Walking Tours
Bring Your Flashlights as we walk the historic route of haunts and history in downtown Keene, NH!
This walking tour is coordinated by Brandie Wells, Compassionate Clairvoyant.
A fascinating itinerary will be expressed on this walking tour!
We will be meeting at the location of Keene Intuition & The 555; Paranormal Productions at 35 Main St, Keene NH.
We will be making several stops, going into buildings and even using metaphysical, paranormal & science based equipment to attempt connections with the spirit realm.
*Only $25 per person. All ages welcome, but recommended by 14 + due to content. Limited to 25 tickets.
Stay tuned for more information!
*YOU WILL BE PLACED ON A GUEST LIST. No physical tickets. ***CHECK YOUR PAYPAL EMAIL AFTER ORDER***
*NO REFUNDS
*Non-Transferable
*Rain or shine
Meet at Soul Emporium Keene
35 Main St, Keene
Itinerary:
6:30 Meet at Soul Emporium
6:45 Investigate 35 Main St
7:15 walk
7:30 EF Lane/Marriot tour and Investigation
8:15 walk
8:30pm Optional Margaritas Restaurant for appetizers, drinks and socializing!
SUMMER DATES:
*OCTOBER DATES COMING SOON
Have a question?
Haunts & History of The Putney Inn; Club VT **Dinner & Investigation Aug 24, 6p-12:30a
The Putney Inn Restaurant Spirit Dinner & InvestigationThe Putney Inn (Club VT)55 Putney Landing Rd, Putney, VT 05346
Includes: Buffet selections, soft drinks & dessert. Adult beverages are not included and will be at your cost.
Spirit Circle Gallery, Large Round table seance & Paranormal Investigation
Itinerary:6pm arrival and dinner7pm introductions, lecture8pm dessert8:30 Spirit Gallery9:45 Equipment & Investigation overview 10:30 Investigate 12:30 Close
Organized by Psychic Medium, Brandie Wells
Brandie Wells
Brandie Wells, Compassionate Clairvoyant will be the lead Para-Psychic Team. Brandie is founder of The 555, Keene Intuition, Psychic Parties of New England and Co-Host of ASK1Radio.com's Soul Central with Brandie and Danger. Her website is BrandieWells.com.
Brandie has explored various haunted and historic locations throughout New England. Some of her best known investigation locations: The Lizzie Borden B&B, The SK Pierce Victorian Mansion, The Black Swan Inn, The Houghton Mansion, The Vanderbilt and more.When Brandie investigates, her primary tools are dowsing rods, EMF, flashlights and Spirit box. She is also a table tipper and known for physical mediumship.
My goal when investigating is to hear the story of spirit. I want to get to know who they were, why they are here and allow their story to unfold. Through my respectful curiosity, I naturally draw in spirit to communicate in a variety of ways.
*Come sober. Stay Sober.
*Signed Waivers required
*Must be 18+
More Information :BrandieWells.com or BrandiesAssistant@gmail.com
8-24-19 Putney Inn Ticket Link
Brandie Wells, Compassionate Clairvoyant; Psychic Medium, is the former host of International radio network, Ask 1 Radio for three years running. She is a featured Psychic on Best Psychic Directory with over 100 positive reviews! Brandie was recently on set for a new series, which will air on Travel Channel, in Fall 2019. In addition, Brandie is a paranormal Investigator, Angelic healer, Tesla Metamorphosis® Energy Healer and Event planner. Brandie is Proprietor of three business under BW Enterprises, LLC, exposing clients to the darkness and light of the soul from the paranormal field through the angelic realms.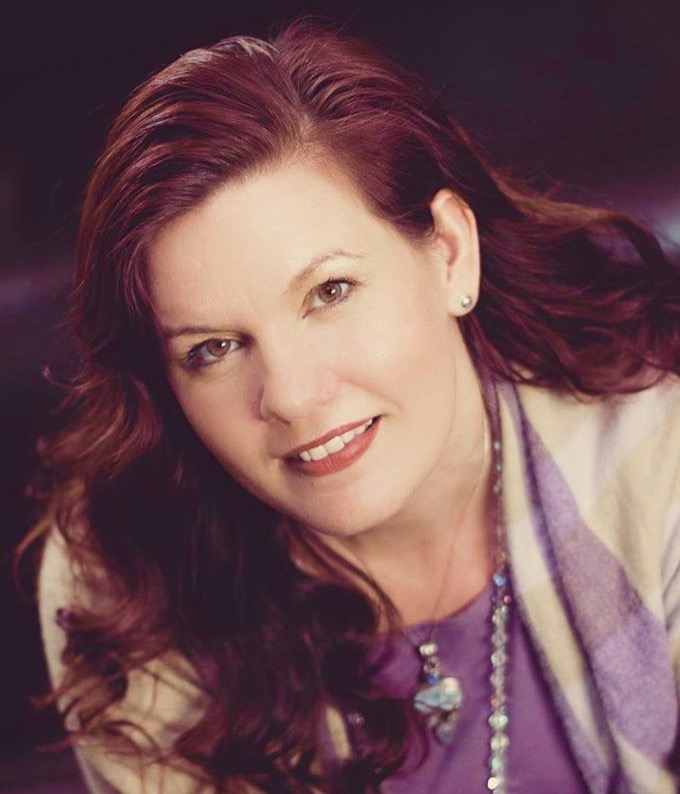 "Healing your past & revealing your potential" is her mantra as she performs Time Link© Readings; an eccentric style of connecting to the spirit realm called Automatic writing. Brandie is a divine channeler who is a true conduit between the earth realm and the angelic realms bringing messages she calls: "Psychic Downloads" from past loved ones, ancestors, deities, guardian angels, spirit guides and pets. She brings messages to light the way through clairvoyant wisdom, medical intuition, mediumship and intuitive communication.
Are you curious what Spirit Messages are and how it works? This inspirational session is 1 hour and guests receive a reading in an open forum setting. First, Brandie will receive with naturally comes in. Then, she allows a calling out where you, the audience can ask to connect for a message. Due to space and time, there are no guarantees you will receive message in this open forum setting.
FOR MORE INFORMATION: BrandieWells.com
Don't miss this Day of the Dead Psychic Weekend with clairvoyant Brandie Wells!
The package includes:
Entry to the psychic vendor show on Saturday, 10am to 3pm
Overnight accommodation
Loved one frame decorating
VIP dinner and spirit circle
Nighttime paranormal investigation of the historic Wolfeboro Inn
This will book up fast!
There are a limited number of overnight packages available. Book by phone at 603-569-3016. Overnight packages start at $389 for double occupancy. Historic rooms in the paranormal investigation area of the building are $409 for double occupancy. Suites and mini suites are $429 for double occupancy. Add Friday night for just $99.